Product Description
Surface Winding Slitter Machine SUNNY MACHINERY GFTW2600C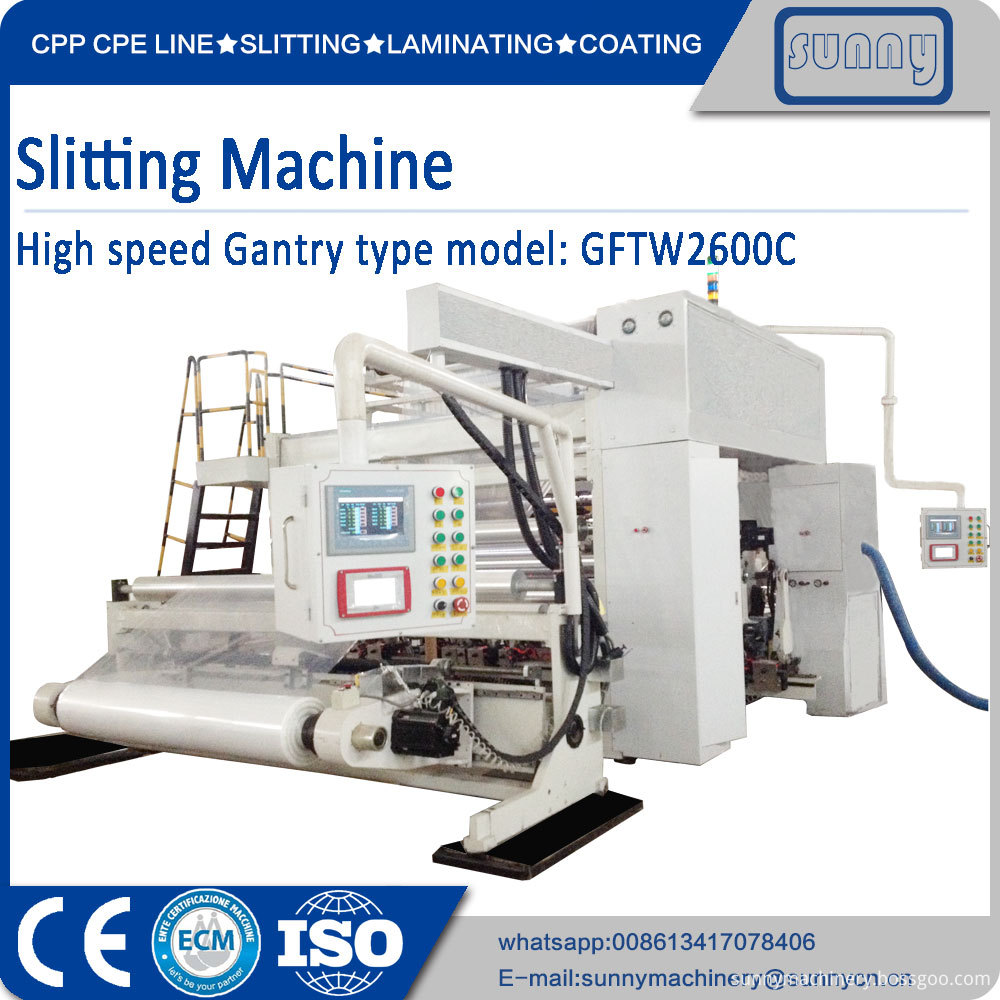 Surface Winding Slitter Machine SUNNY MACHINERY is highly precision and sensitive equipment for POF film 10-100μm. Machine has running stable functions and highly visual, high-degree automatically, it is the necessary facility in printing, packaging, food, pharmaceutical industries.
Main Technical Parameters:
1). Slitting material: 10-100μm, PET/BOPP/POF/LDPE/HDPE
2). Maximum machine speed: 500 m / min; Normal slitting speed 420 m / min; machine running stable, non-obvious vibrate and noise.
3). Unwind Maximum load-bearing: 2000 kg; occasionally maximum diameter: 1400 mm, normal work 1000 mm; Minimum width of Unwind is 500mm.
4). Rewind Maximum diameter: 700 mm
5). Maximum effective width: 2500 mm; Maximum slitting width: 1300 mm; Maximum second rewind width: 1300 mm; Minimum slitting width: 150 mm;
6). Unwind reeling core: 3 inches and 6 inches plug, diameter is 70mm paper-core;
7). Rewind reeling core: 3 inches and 6 inches paper-core
8). 3 inches rewind air-shaft 1100mm 2 pieces, 1400mm 2 pieces
9). Rewind neatness < 1 mm
10). Machine total power: AC 380V 3 phase 5 lines. About 60 kw
11). Air-source air pressure > 5 kg/cm2
12). External dimension: 5980 mm x 4500 mm x3200 mm (L x W x H)
13). Machine dead load: About 20 Tons
More details as follow: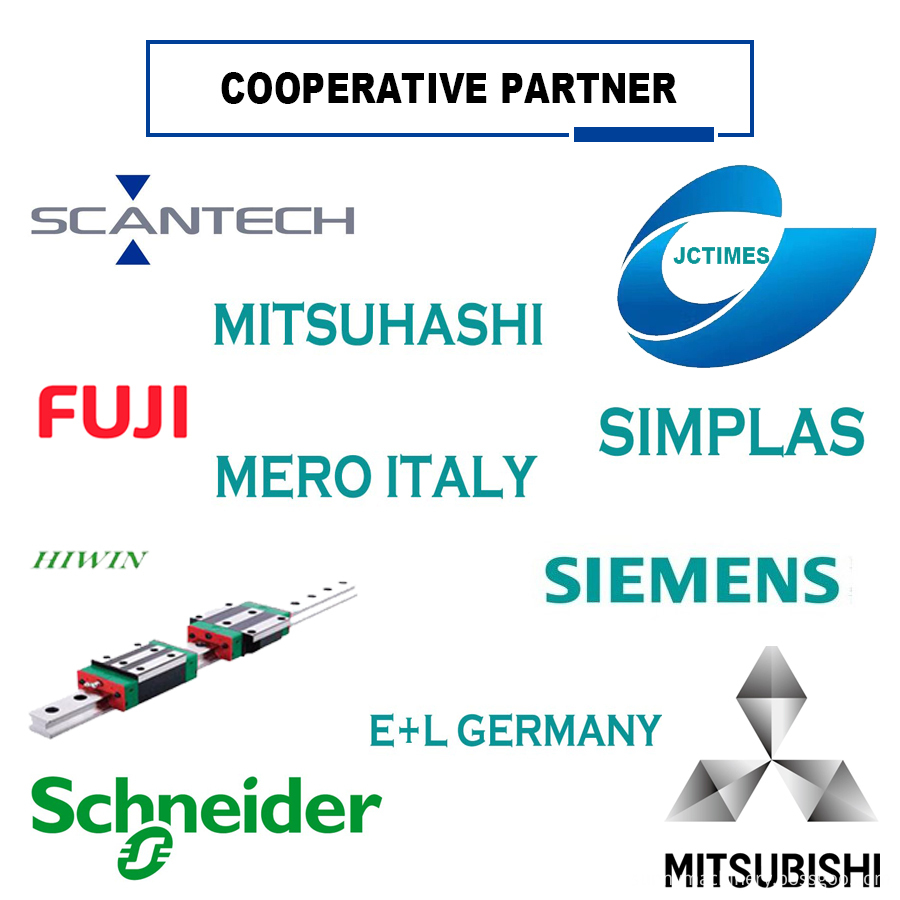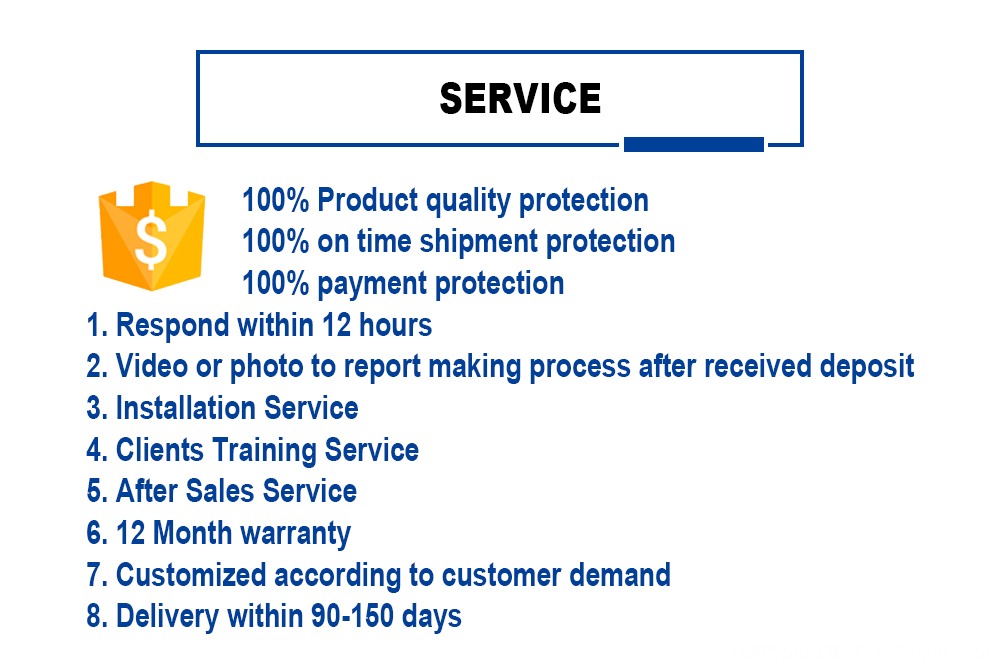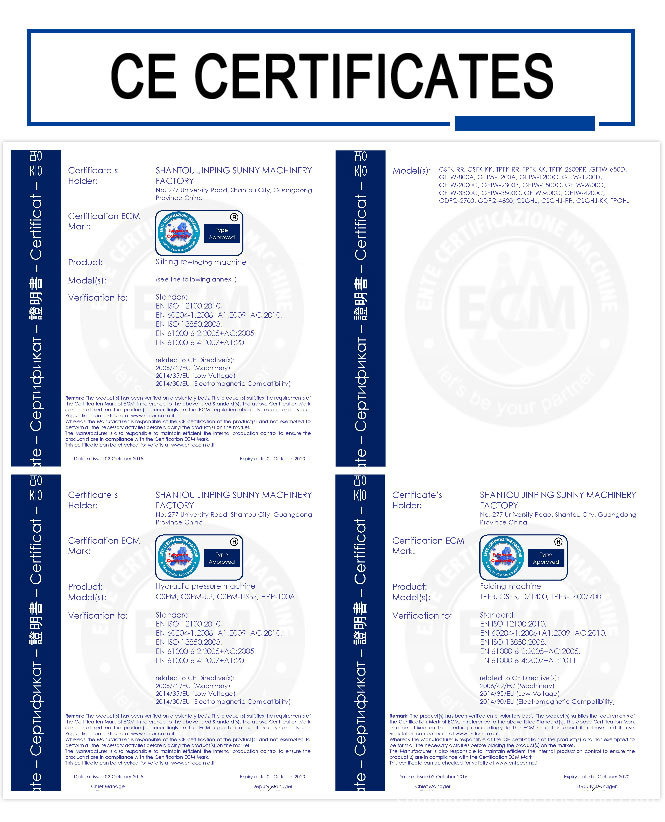 Company Information

Sunny Machinery Factory is an integrated professional manufacturer to produce, design and sell Slitting, Rewinding, Laminating, Coating, and CPP or CPE 3 or multiple layers Cast Film machinery facilities with more than 19 years of experiences.

Our company has been developing and moving towards a greater competitive advantage by continuously improving technology and innovation.

All project will be serviced by our expertise in Mechanical Engineer Department, Assembly Department, Electrical Department, Software Programming Department, so we can offer our clients with our top standard machinery, also we can make all kinds of modifications according to customer specific requirements.

Our machineries are sold in many countries including India, Indonesia, Thailand, Vietnam, Brazil, Poland, Korea, Italy, Philippines, Singapore, Russia, Malaysia, Pakistan and so on.