Product Description
Melt-blown Non-woven Slitter Rewinder Machine GFTW-3400
Melt-blown Non-woven Slitter Rewinder Machine GFTW-3400 is mainly for slitting the woven fabric of face mask.
We can make customized according to customer's specific requirements and can provide extensive production analysis to make sure the most efficient design is identified.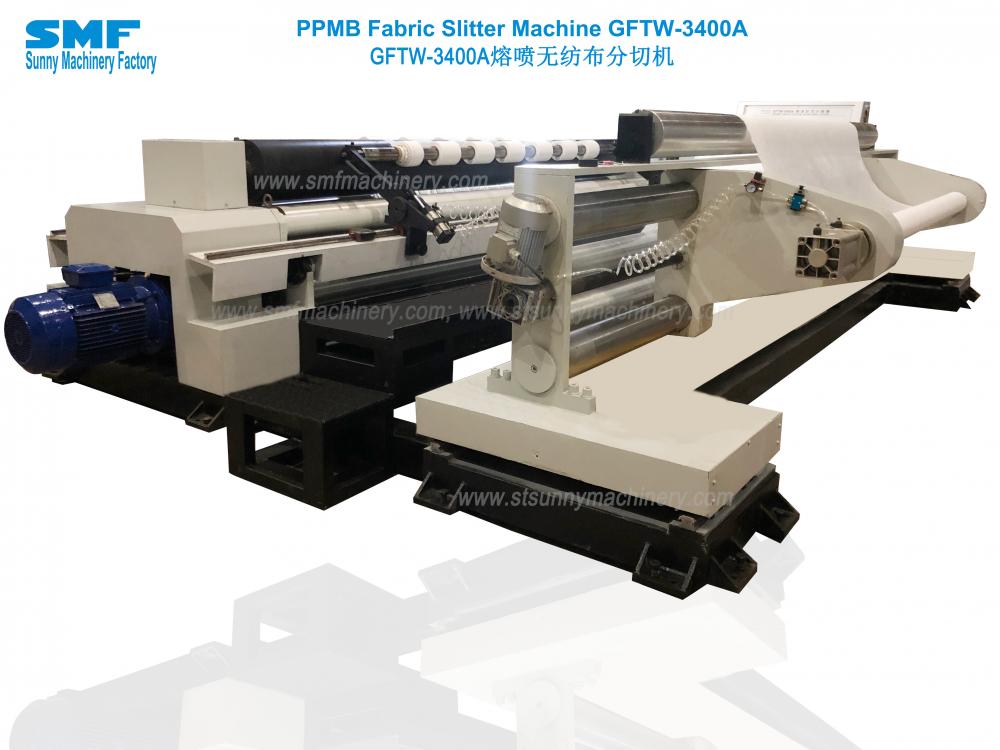 1. Function
1.1. Machine has automatic constant tension unwind, taper tension control center to rewind and tension keeping function when machine stop.
1.2. Slitting into suitable harness, length and neatly roll material.
1.3. It has Automatic web guiding function
2. Technical Characteristic
2.1. It adopts SIEMENS man-machine interface, PLC programmable controller, digital module, meanwhile, it adopts YASKAWA AC servo motor drive for rewind, YASKAWA servo motor drive traction to reach dynamic condition automatic control between complete machine line-speed and 3 segments tension. It could achieve soft start and soft stop.
2.2. It adopts taper tension control center and surface rewind type, product surface will not be dragged and abrased or bruised because of the changeable of rolling diameter, which insured the tension uniformity.
2.3. Electric control of complete machine control has 1 control point, and the same command can finish synchronization automatic control among unwind, rewind and 3 segments tension.
2.4. Both Rewind and Unwind are equipped with emergency stop buttons, safe and reliable.
2.5. Whole machine adopts easy operation, easy assemble, easy disassembly, easy maintaining mechanical structure.
3. Main Technical Parameters
3.1. Effective width: 3400mm
3.2. Unwind diameter: 800mm
3.3. Rewind width: 50-3400mm
3.4. Rewind diameter: 600mm
3.5. Rewind paper-core: 3-inch
3.6. Machine speed: 0-250 m/min
3.7. Whole machine power: 380 V / 3phase, 50Hz about 11KW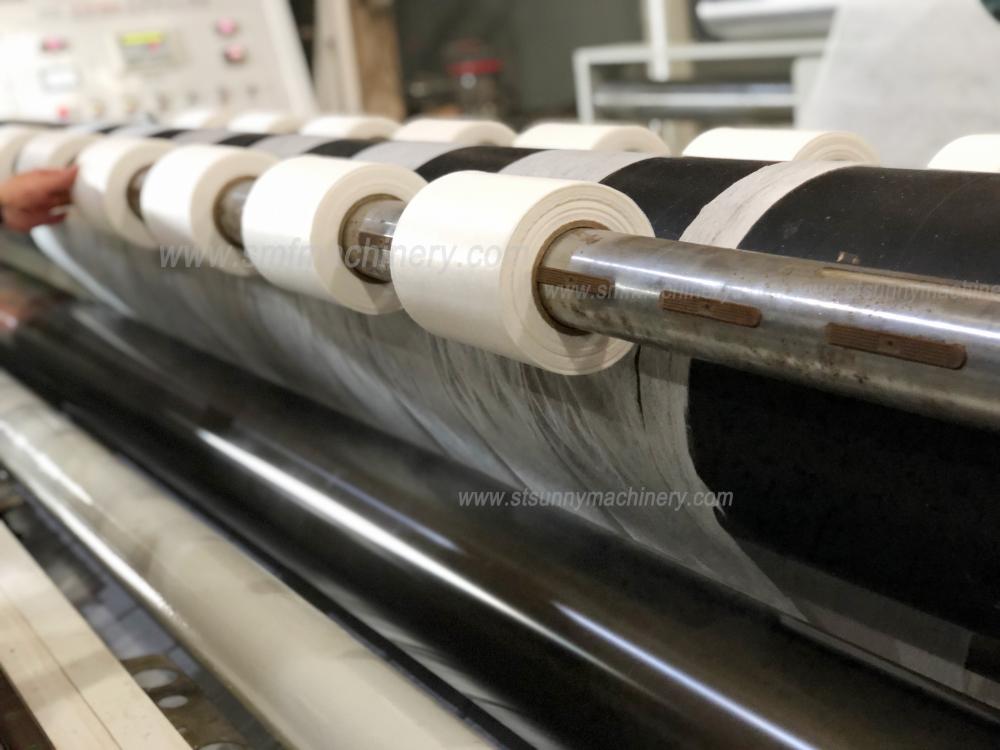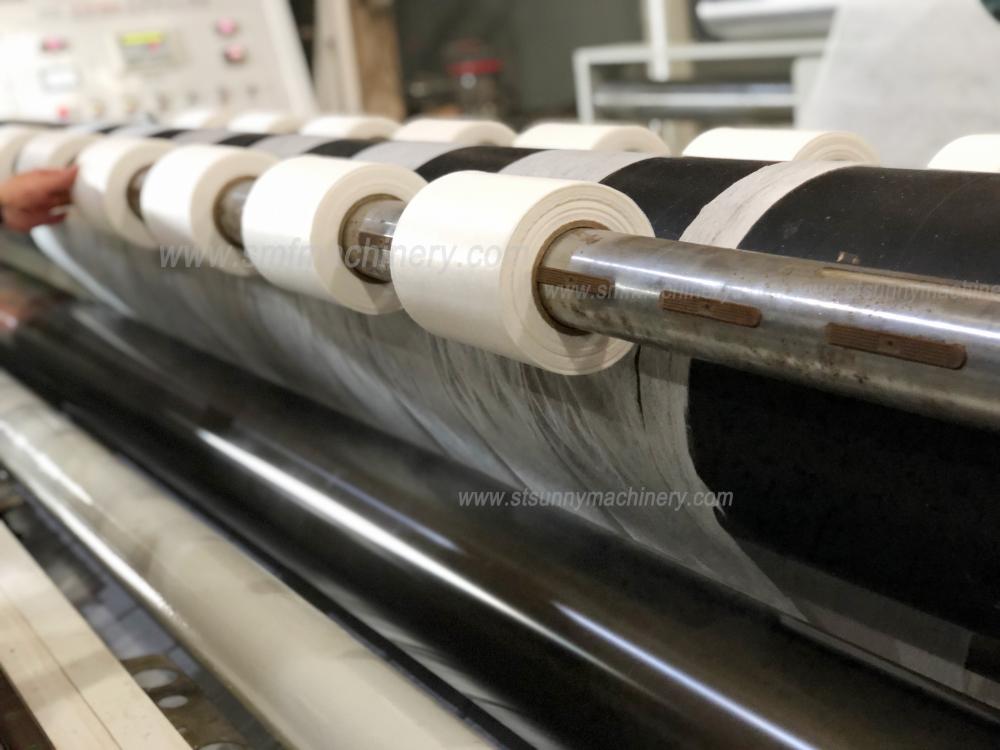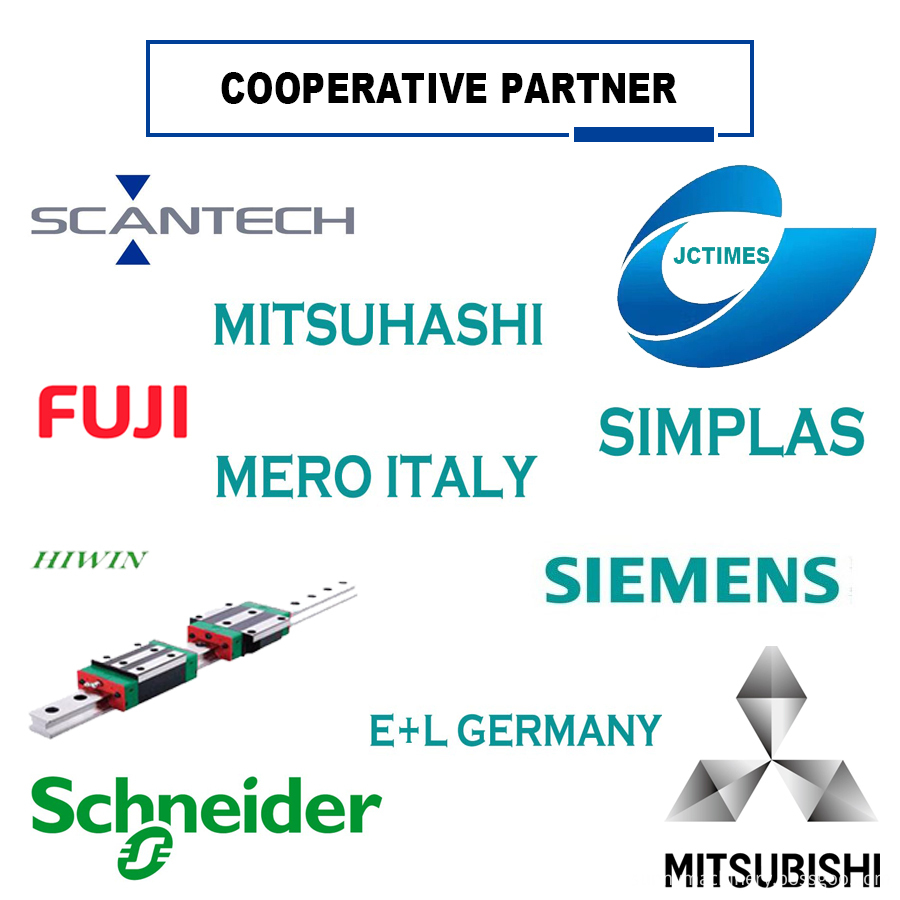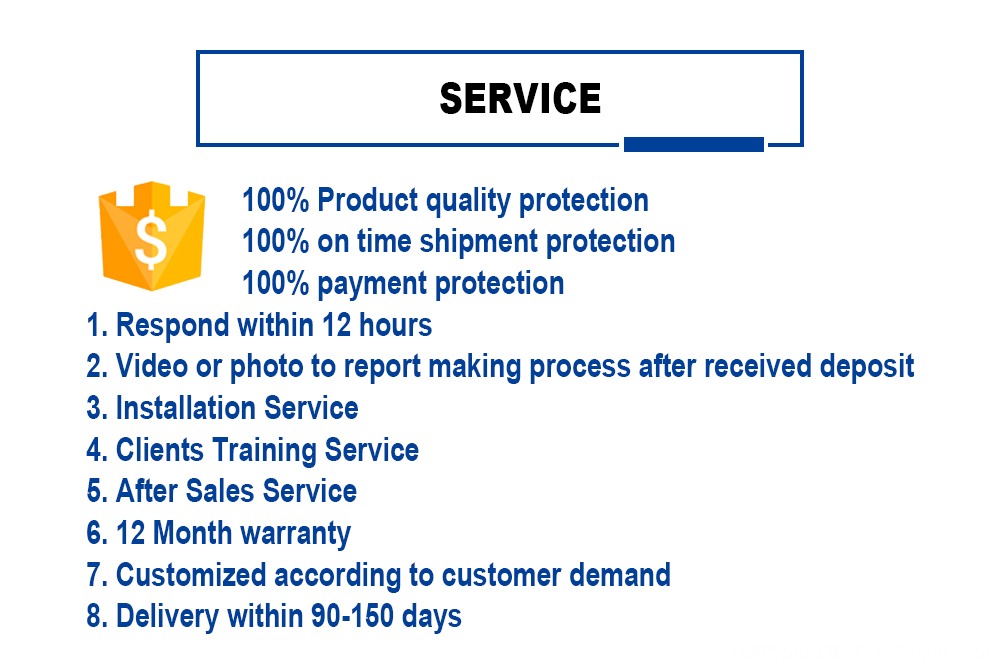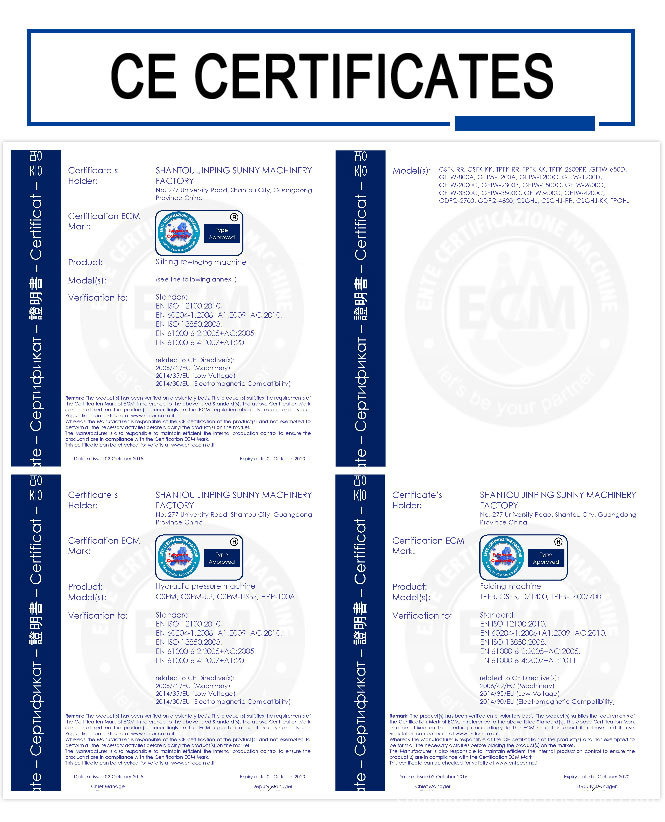 Company Information:
Sunny Machinery Factory is an integrated professional manufacturer to produce, design and sell Slitting, Rewinding, Laminating, Coating, and CPP or CPE 3 or multiple layers Cast Film machinery facilities with more than 19 years of experiences.
Our company has been developing and moving towards a greater competitive advantage by continuously improving technology and innovation.
All project will be serviced by our expertise in Mechanical Engineer Department, Assembly Department, Electrical Department, Software Programming Department, so we can offer our clients with our top standard machinery, also we can make all kinds of modifications according to customer specific requirements.
Our machineries are sold in many countries including India, Indonesia, Thailand, Vietnam, Brazil, Poland, Korea, Italy, Philippines, Singapore, Russia, Malaysia, Pakistan and so on.